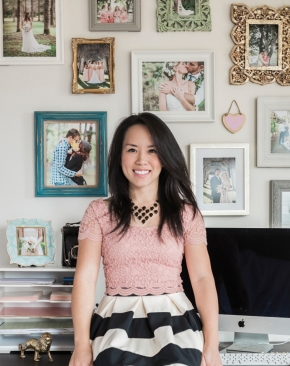 Hello! I'm Christine. Originally from Seattle and a graduate of UW, I've called the pacific northwest home my entire life & now work throughout the area, basing myself in both Olympia & Seattle. I interned for KOMO 4 TV during college & worked professionally as a client manager in search engine marketing prior to having children. I've always enjoyed photography growing up & now am able to use my creative knack. My services include everything from newborn portraits, family portraits to weddings. I have been photographing weddings for nearly 6 years.
I believe memories are best remembered through photographs. Without photographs, memories become skewed over time and eventually forgotten. Through photographs we remember the scents, the temperature of the day, the emotions, the details, the audible sounds that surrounded the photograph and this is the reason why I believe photography is important in everyone's life. My approach is purely organic, capturing life as-is how it appears to me, taking in the essence & tones of the natural light provided & post-processing for a clean & timeless feel. Through photographs I tell a love story from the beginning of an engagement to the day a couple exchange vows. Through photographs I document the beginning of an infant's life. Through photographs I capture the bond between siblings.
Through photographs I create portraits that will be cherished a lifetime & beyond.  I love capturing life events & milestones in a broad sense as well as in detail to completely tell a story as nothing better invokes memories than photographs.
Clients have said they feel as though I'm just a friend whom they haven't seen in a long time when they see me for a session or on their wedding day.
I am a professional photographer but more so, I am your personal friend.
Photography is my full-time job & it is my livelihood, therefore I pour my heart into what I do.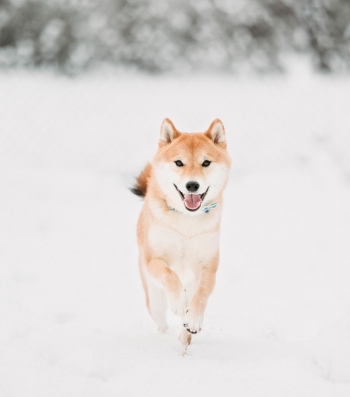 I am self-motivated, self-disciplined, am my harshest critic and for all these reasons I strive to produce the best of my creative capabilities for my clients (you!).
If you would like to inquire about my services at your event or in your life, please don't be shy! Just email christine @ olyphotography.com   I may be based far from you but I travel far & wide!
xoxo
–Christine
Here's a little more about me in list form!
Kids: 2. boy and girl
Pets: dog (a shiba inu) and some dust bunnies;)
Movies: Moana, BFG, How To Train Your Dragon, You've Got Mail, Miss Potter, Penelope,  The Notebook, The Other Boelyn Girl, The Duchess, Stardust, Miss Potter, Twilight, Ghibli-produced anime (Totoro, Princess Miyazaki, Whisper of the Heart, Kiki's Delivery Service, and my new favorite: Arriety), Italian Job, Red Riding Hood, Transporter, all Tim Burton claymations, anything with Kira Knightly or Jason Statham
Food: I will try pretty much anything but love: sushi, dim sum, stuffed cabbage, wontons, pizza, paninis, pretty much any Japanese dish, pretty much anything deep fried, pate + baguette +cornichons
Anthropologie (sale rack only)
Favorite flower: ranunculus
Golden hour
Favorite color: hues of purple, especially light purple
RAW files….oh my gosh, what would photographers do without raw?!!
Yellow watermelons, yellow raspberries, goose berries
Dusk & the light right before sunrise
Depth-of-field manipulation
Vanilla yogurt+teaspoon of marmalade mixed in
Prairies
Shabby chic things
Boot season
Salted-caramel treats
Vintage/antique French knick knacks
Crystal blue waters
See's polar bear paws
My collection of camera lenses
My little turbo c30
Chocolate chip cookies
Meadows
Fruit Loops
Highway 395
Volunteering at the elementary school
Orchards & vineyards (awesome place for pictures!)
Pickled beets
Barnum Animal Crackers
Charming old building sides
Donuts!
Shows: Gilmore Girls, Friends, 30 Rock, Sex and the City, Weeds, Wallace & Grommit/Shawn the Sheep, Downton Abbey, Grace & Frankie, Vikings, The Crown, The Late Show
Black licorice
Fast cameras, fast memory cards, fast lenses – wedding photogs can't live without this!
Autumn (my fav season)
Photoshop
Trader Joe's
I love this song: Kina Grannis, My Dear (click here)
Music: Kina Grannis, Sam Tsui, Linkin Park, Macklemore, Fort Minor, OneRepublic, Maroon 5, Owl City, Carly Rae Jepsen, Dia Frampton, some country, Breaking Benjamin, Rihanna, Lady Gaga, G-eazy, Ed Sheeran, Taylor Swift, Jewel, Katy Perry, Eminem, Benny Benassi, Krewella, Lana Del Rey, lots of classical music, and some other stuff
Tillamook ice cream
Chia seeds + juice
Getting lost in novels (not too much time for that these days)
You can catch be studying with my eyes at any given moment. I'm always looking at colors, contrasts, possible angles & discrepancies when I'm out and about. I constantly "see" photographs even when I'm not shooting & I believe that is the unique characteristic of photographers which takes years to develop & hone. I analyze light & kelvin levels throughout the day like I have a built-in light meter!
I definitely think photography is a form of art and just like any artist I put a lot of time, effort and creativity into the images I produce. I am a natural-light photographer though I use flash when I'm forced into a situation that requires it. Aside from the actual wedding or session, I spend most of my time in front of the computer editing the frames I've taken. No image gets past me without inspection.
My gear: Canon 5D's (i own 3) & Canon 1v (my film cam), 24-70mm 2.8, 70-200mm 2.8, 35mm 1.4, 50mm 1.4, 85mm 1.2, 85mm 1.4, 100mm macro. I'm one of those photogs who loves her prime lenses over her telephoto lenses but I have both because I also believe each lens serves a different purpose. Editing programs: Photoshop & Lightroom. Recorded format: RAW.